Blog
1
2
Next »
Is your gutter looking a little full?
It may be time for a Spring Cleaning then!
We can help you with a maintenance package, tailored especially for your house by one of our knowledgeable estimating staff.
---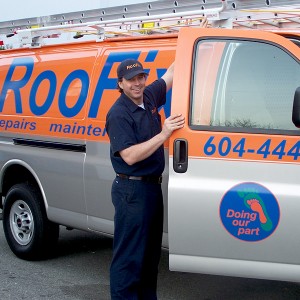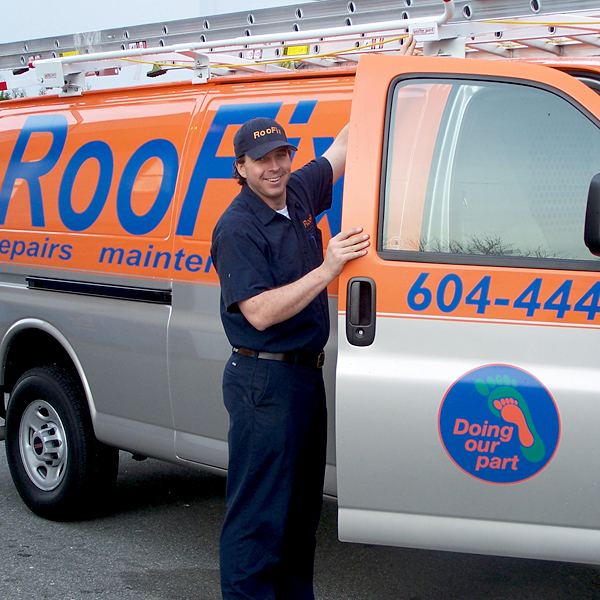 Looking for Roofers and Helpers.
Ticket a plus but not required.
What is required:
Dependable
On time
No booze or drugs
Clean driver's license
Safety-minded
Able to read directions and specifications and follow them
Ability to deal with client questions and concerns in an effective manner
Good communication skills – written
Concise reports on day's activities required
Computer knowledge is a plus
Knowledge of multiple roofing systems a plus, but specialists are also wanted
Quality-minded
Close attention to detail, and pride of workmanship
Able to work effectively alone or in teams
Busy RCABC Company – Year Round Work! Great Reputation! Great Place to Work!
Health plan
Competitive Wages
Company Vehicle to Successful Applicants
Start Immediately
Submit with application please!
---
Once again RooFix was on site to sponsor a hole at the 2017 PAMA Summer Golf Tournament!

Our beautiful setup.
Sean puts his best foot forward.
There were a lot of highs,
… and lows.
But all in all people had a great time!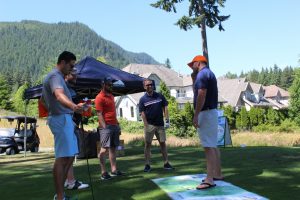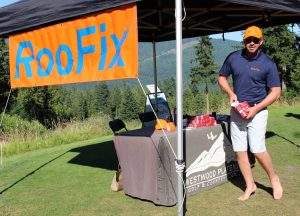 We all had a wonderful time and we hope you did too!
See you all next time!
---
Our own Geoff Henderson was the featured frontline professional in the 2017 Summer edition of Roofing BC Magazine!
www.rcabc.org/about/roofing-bc/
---
Once again it was the Annual PAMA Casino Night!
This time the theme was The Totally Rad 80's
Great food!
& Games!
All-in-all a Totally Rad time was had by all!
Look forward to seeing everyone next year!
---
We have just received an exciting announcement that ITA CEO Gary Herman will be onsite at Roofix, 11-3051 Underhill Ave, Burnaby on Wednesday March 29th at approximately 3pm to present Roofix with a Certificate of Recognition for our work with Apprenticeship in British Columbia.
We are honoured to receive this distinction and will continue to support the program.
---
All companies have their share of customer feedback and here at RooFix we value customer feedback as an important tool for us to better serve our clients.
In this instance, we  have a glowing testimonial from one of our clients which was printed in the Burnabynow
LETTERS: Roofers get kudos
---
For those of you who read our blog you may have noticed that our website was down for five hours yesterday. We do apologize for the outage.
But as you can see we are back up and running,  and we look forward to helping you with all of your roofing needs!
---
On October 19th 2016 RooFix sponsored the Real Estate E&O Legal Update for Rental Managers 2016 re-licensing course which was put on by PAMA.
There was a also a draw and Tiffany was the lucky winner of the coveted RooFix gift basket!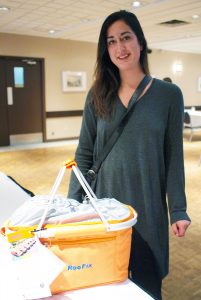 Congratulations Tiffany!
And a special thanks to PAMA for giving us this wonderful opportunity!
---
Yesterday at 10:20am the office staff at RooFix participated in the Great British Columbia Shake Out for 2016 to help increase awareness of earthquake preparedness.
RooFix is proud to say that the drill was a huge success and as always, gets us thinking about how we can be prepared in the event of an earthquake.
If you want to know more about the Shake Out or want to participate next year you can go to:
---